End of the year… must mean another 22i party!
January 11, 2018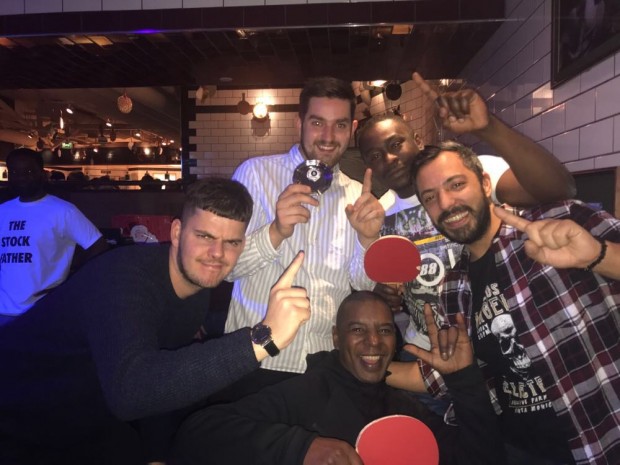 As always, TwentyTwo Integration like to party big when Christmas comes around!
2017 was a fantastic year for the company. We have grown in size even further (there's now 23 of us!), we have taken on some bigger and better projects than ever before and we've also celebrated multiple award wins from CEDIA, Lutron and The Evening Standard. And on top of all this, our existing projects were non-stop meaning there hasn't been a dull period all year, which was absolutely brilliant.
What better way to celebrate all of this than a friendly game of ping pong? After having a few warm up drinks in the office we headed down to Bounce in Farringdon to begin the real fun which included plenty of food, drinks, presents and of course ping pong. It wouldn't be a 22i party without a competitive edge, with "The Jamaican Bobsleigh Team" taking home the trophy and those all important bragging rights. Once the games had finished people headed down to the bar/dancefloor to talk rubbish and show off their questionable dance moves – as is tradition at every christmas party since the beginning of time. 
Overall a fantastic night with an even better bunch of people. Thank you to everyone in the company who has helped make this the best and most exciting year to date, and here's to building on that for 2018!
---
Awards